IEA EBC Annex 81: Data-Driven Smart Buildings
The latest developments in digitization have the potential to significantly reduce the costs of building operations. The annex is intended to improve access to low-cost, high-quality data from buildings and to support the development of data-driven energy efficiency applications and analyses. This enables the optimization of building controls in real time and offers energy efficiency data and decision support for building managers.
Short Description
Goals
By participating in Annex 81, networking with the international project partners in the IT and building technology sector is to be strengthened. As a result, global developments in this subject area can be identified and actively participated in cooperative technology development. This strengthens Austria's competence (on the corporate side as well as on the research side). Through targeted dissemination activities and the involvement of relevant branches and industries, this knowledge is also to be passed on to relevant actors and stakeholders in Austria (control and smart home providers, real estate companies, building technology planners, facility management, IT sectors, architects, etc.). Subsequently, the aim is to use the international networks gained from the Annex, in particular to strengthen Austrian companies thorough long-term cooperation with annex partners in cooperative technology development projects and possible partnerships in the Horizon Europe program or at the level of classic business cooperation.
Contents, participation in subtasks
Austria will take part in the exchange of experiences in all four subtasks, contribute results from a number of completed and ongoing projects and work on the preparation of project reports. This includes the topics:
Data management, open data platforms
Model predictive control
Benchmarking
Digital building twin - real-time data coupling
Fault detection and optimization of building operation
Control algorithms
Grids and energy flexibility
Documentation of case studies
Expected results
The results of the annex will be available in form of reports or as software repositories by the end of the Annex term at the latest. The topics of the reports are "Open Data Platforms", "Model Predictive Control", "Software applications for data-driven optimization of buildings" and "Case studies".
In addition, a dissemination workshop and at least one other expert discussion is planned in Austria, to which stakeholders from the industry are invited. It is planned to organize these events in the context of another thematically related event in order to reach as many Austrian stakeholders and actors as possible.
In addition, several presentations, publications and articles in specialist journals are planned to disseminate the Annex results.
Project Images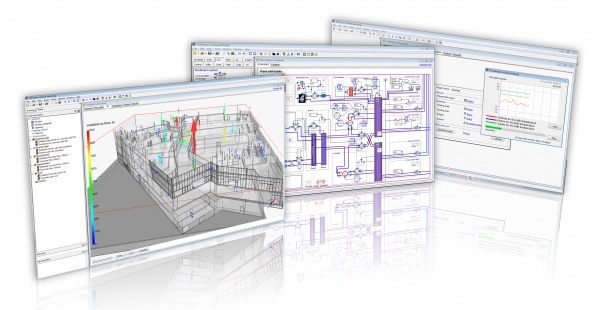 Terms of use: The pictures listed underneath the header "Project Pictures" originate from the projects in the frame of the programmes City of Tomorrow, Building of Tomorrow and the IEA Research Cooperation. They may be used credited for non-commercial purposes under the Creative Commons License Attribution-NonCommercial (CC BY-NC).
Participants
Australia (lead), Austria, Belgium, Canada, China, Denmark, Finland, Germany, Great Britain, Ireland, Italy, Japan, Netherlands, Norway, Sweden, Singapore, Turkey, USA
Contact Address