IEA-PVPS Task 13: Performance and Reliability of Photovoltaic Systems (working period 2010-2018)
The Task 13 provides a common independent platform whereby quality aspects of PV systems and its components are elaborated and exchanged amongst the stakeholders, and disseminates this knowledge to different market actors.
Short Description
Current situation / motivation
The worldwide photovoltaik installations grow in an unparralleled manner. Valid information about the performance, operation and reliability of PV systems are essential to improve quality and output, but such information is scarcely available only. Therefore, the international collaboration within the Task 13 collects analyses and disseminates such information for guidance and evaluation.
Content and objectives
Objectives of the project are (1) to address the economic aspects of PV system performance, operation and, to provide performance data for decision makers for different PV applications and system locations by (2) providing access to a data base with worldwide operational data of PV-Systems, and (3) performing activities on PV module characterization and PV module and system failure issues in order to gain a comprehensive assessment of PV module conditions in the field. The results are disseminated to the actors in industry, financial actors, and the for the public.
Method and approach
The work within the Task 13 is organized in three topical subtasks reflecting the first three objectives stated above. Given the broad, international project consortium, cooperation includes markets such as the Asian and Pacific Region, Europe, and the USA. The fourth subtask, dissemination, utilizes the output and disseminates the tailored deliverables by means of workshops and conferences, and comprehensive reports that are freely available at the IEA PVPS website.
Results
The 12 reports elaborated in the Task 13 collaboration (4 from the 1st phase 2010-2014, additional 7 reports from the now finished 1st task extension to 2017) are now available for download. In addition, evaluation forms for PV-module and system failure description are also available.
Because of the very positive feedback on the Task 13 events and reports, and need for handling PV-quality issues worldwide, it was decided to extend the international Task 13 collaboration with an adapted Workplan 2018-2021, to which the Austrian partners contributed extensively, see workplan IEA PVPS Task 13.
Project Images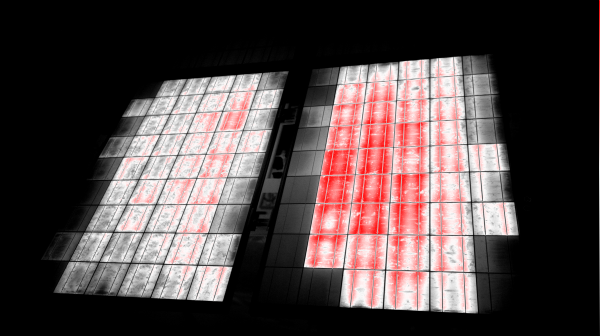 Terms of use: The pictures listed underneath the header "Project Pictures" originate from the projects in the frame of the programmes City of Tomorrow, Building of Tomorrow and the IEA Research Cooperation. They may be used credited for non-commercial purposes under the Creative Commons License Attribution-NonCommercial (CC BY-NC).
Publications
The following reports and are accessible at the international IEA PVPS website
Review of failure of PV modules. 140 p.
Characterisation of performance of Thin-Film PV technologies. 69 p.
Analytical monitoring of grid-connected photovoltaic systems. 90 p.
Analysis of long-term performance of PV systems. 60 p.
Data collection documents are also accessible at the international PVPS Task 13 website:
Documentation of module condition (xls-Format)
PV-failure survey (xlsm-Format)
Participants
Australia, Austria, Belgium, China, Denmark, Finland, France, Germany, Israel, Italy, Japan, Malaysia, the Netherlands, Norway, Spain, Sweden, Switzerland, the United States of America, and the organizations Solarpower Europe and the Copper Alliance. From 2018 on Canada, Chile and South Africa joined the Task 13 collaboration.
Contact Address